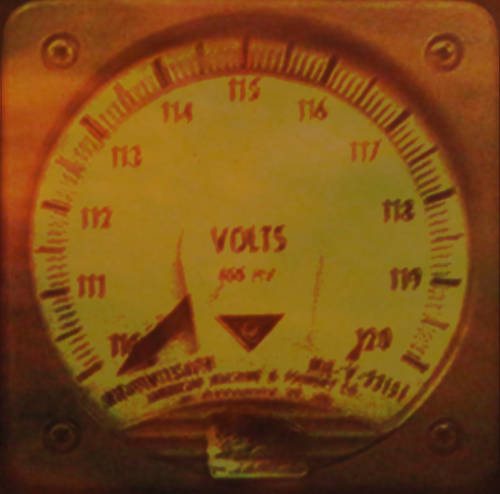 Edison Suit is the brainchild of Mark Smith and Barry Wood. The music they make doesn't fit neatly into any one genre, instead residing at the unlikely intersection of rock, electronic, prog, acoustic and experimental.
Mark is an accomplished musician who plays electric and acoustic guitars, bass, mandolin, dobro, and banjo, as well as composing for television. Barry plays keyboards, Chapman Stick, bass, percussion, and lap steel; he produces and engineers his own and others' music at his studio, The Other Room.
Persistence of Vision
(2023)
Edison Suit's third album plunges further into their ethos of making electronic instruments seem organic and acoustic instruments seem electronic. Their penchant for unusual song structures and time signatures results in music that's as surprising as it is ear-opening.
It's refreshing to hear an instrumental album that doesn't ramble on or show off someone's mad skills as a virtuoso. This feels like a real concept album told through only the music. This is the very type of music I seek for MRR, music that is original and from the heart, music that has a chance to stand the test of time.
– Nick Katona, founder & president Melodic Revolution Records
β
(2006)
Edison Suit's second album, originally released as a double CD, is a deep dive into experimentation. In its original format, one disc contained songs with vocals while the other's tracks were all instrumental. All the songs are collaborations with different vocalists, each of whom was given a track and a title to work with as they saw fit. Some of the instrumentals are highly reworked versions of the vocal cuts, while others are completely different pieces.
The Ones Who Keep the Machine Functioning Smoothly
(1998)
Edison Suit [are] a couple of guys who seem unafraid of experimenting and stretching themselves a little—they certainly do that here, wending their way from pulsing synthesizer-scapes to epic guitar work and back again, demonstrating in the process that their work has been criminally overlooked over the years. Fans of Chapman Stick playing might do well to check out the work that this pair have been doing. The music itself is impressively multi-layered, often growing quite dense yet never falling prey to confusion—an impressive feat. They're also not afraid of getting laid-back and opening things out, as happens on the dreamy "Straylight." They're worth tracking down.
– All Music Guide
Film & TV
Earthlings (2006)
Warrior's Society Mountain Bike DVD (2004)
Columbia Tristar (2000)
Bunim Murray/MTV Real World (1999)
Compilations
September Rising (2001)
Tappistry Volume 2 (1998)